Skip to Content
Identify the Actual Underlying Cause of Your Sinus Condition
Chronic sinus infections can be a symptom of allergies. If you do not test your allergies, the issue may worsen and lead to symptoms like congestion, inflammation, coughing, and shortness of breath. This is why it's vital to be tested and have an ENT examination to understand your unique allergy profile. Then, a treatment plan for complementary care solutions can be developed to improve quality-of-life issues related to chronic sinus conditions.
Take the assessment to see what sinus issues you are experiencing and their impacts on your quality of life.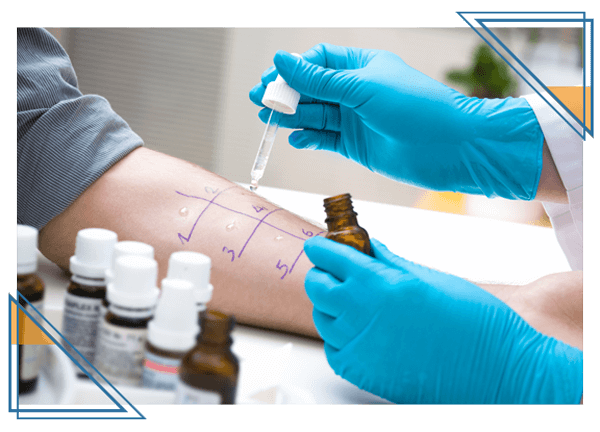 You Have a Unique Allergy Profile
All individual allergy profiles are unique. Symptoms may seem similar amongst sufferers, but each person's allergies respond differently with their bodies. This is why it is essential to consult with an ENT professional to understand your allergies and develop a treatment plan specifically tailored for you.
The Risks of Testing and Treatment Outside of Your ENT's Office
Allergy testing results are only as good as the facility performing the test. Now that allergies have become more popular, many people are entering the allergy testing business. However, with so many factors involved in comprehensive testing for allergies – it is vital to go to a board-certified professional who offers high-quality tests. Others may offer just one type of test and send you on your way, leaving all other aspects of your health issues unresolved. At SoCal Breathe Free Sinus Allergy Center, we put our decades of experience into practice by providing comprehensive assessments like no other center can offer. Your treatment plan may include any of the following:
Allergy Medication
Depending on the severity and your overall goals, over-the-counter or prescription medications may be used. These will not treat your allergies, but they may help control the symptoms.
Medical Procedures
Sinus issues that worsen allergy symptoms usually negatively affect allergy sufferers. These range from sinus infections to sleep disruption to other problems that affect the ear, nose, or throat. The safe, affordable, and non-invasive treatment options for your medical needs go hand-in-hand to complete a comprehensive solution.
SoCal Breathe Free can help you understand how your allergies, sinuses, or other medical conditions work together. Our customized treatment plans tailored to your needs and health history will give you the best care possible.
Allergy Immunotherapy (Allergy Shots or Drops)
Immunotherapy should be something you consider if you want to treat your allergies in the long term rather than just controlling symptoms. During immunotherapy, your body is introduced to a little of your allergen over a long period to "retrain" your body to identify it as harmless.
This is the only form of medical management that treats your allergies rather than controlling symptoms.